Alle giften zijn belastingsaftrekbaar vanaf 40 Euro
0% Administratie kosten!
Doctors on Mission – Belgie:
VZW Doctors on Mission
BELFIUS  bank 552-3280600-11
IBAN : BE30-5523-2806-0011
BIC (SWIFT code) : GKCCBEBB
(Fiscale attesten verkrijgbaar)
Doctors on Mission – Nederland:
STICHTING ZENDING & GEMEENTE – DOCTORS ON MISSION
ING: Bankrekening: 2047678
IBAN: NL33 INGB 0002 0476 78
BIC: INGBNL2A
(Fiscale attesten verkrijgbaar)
Extra Donations for Dr. Rik Celie's health:
Fortis Parisbas Bank
BE50 0016 2521 7418
Swiftcode: GEBABEBB
(NIET belastingsaftrekbaar)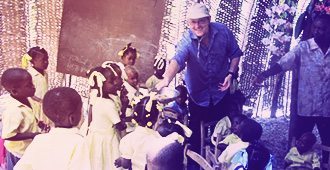 Een kredietkaart is het aangewezen middel om DM te steunen met een gift. We hebben een rekening bij PayPal die het u mogelijk maakt, zonder zelf een PayPal rekening te hebben, een gift over te maken. PayPal is een heel gemakkelijke en veilige manier om elektronische betalingen te doen.
Kies hieronder hoe je wil helpen.
Via jouw hulp kunnen we duizenden mensen per jaar meer bereiken. Velen daarvan zijn wezen en weduwen. Ons doel is om dit jaar 5000 mensen te vinden die bereid zijn ons te helpen. Het ergste wat DM kan overkomen is dat één van de teams niet kan uitgaan, niet kan beschikken over de nodige medicatie of het nodige transport. Jij kunt dat voorkomen.
Help je mee? Start vandaag! Geef een maandelijkse bijdrage van 5 Euro (of een veelvoud ervan) en jij redt vandaag nog een patient, hetzij in Bolivia, Haïti, Pakistan of waar DM ook
nieuwe teams opzet.
EENMALIGE GIFT:
PayPal is ook de ideale manier om een eenmalige gift te doen. Het is snel, gemakkelijk en veilig.